With over 15 Years in Business, we know IT! 
Speak to the Business and Medical IT Specialists.
About CRT Network Solutions
We are an IT support company based in Brisbane and the Sunshine Coast. Our company mission is to provide the best possible IT support experience to our clients. We are always readily available to take your call.

We have always been passionate about IT and providing reliable solutions for our clients. We enjoy a happy workplace and have been careful to hire the right staff who will love our clients and keep a professional culture throughout the office.

We have found that happy staff provide the best support for our clients because they love their job and love what they do. This passes right down to the end user experience.

Our company has been around for over 15 years now and is growing through providing excellent service and by providing innovative solutions.

We endeavor to do the best by our clients by providing top quality service at reasonable rates.

All of our staff are highly trained in keeping your IT systems secure, fast and reliable.
Our Services include but are not limited to:
We support all types of businesses such as legal, accounting, general business and the healthcare industry.

Feel free to give us a call or send us an email, we would love to hear from you.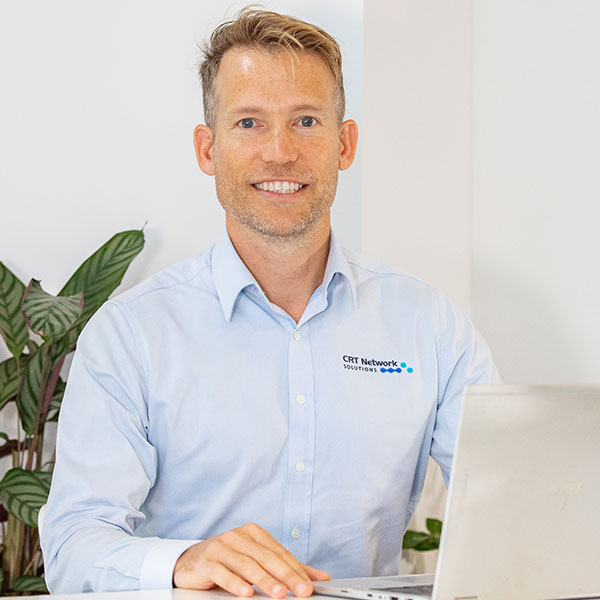 Director

Chris started CRT Network Solutions in 2006 with a strong focus in Server infrastructure. He believes in hiring the right staff for the job.
If you would like to discuss your IT environment at your business please feel free to drop Chris a line.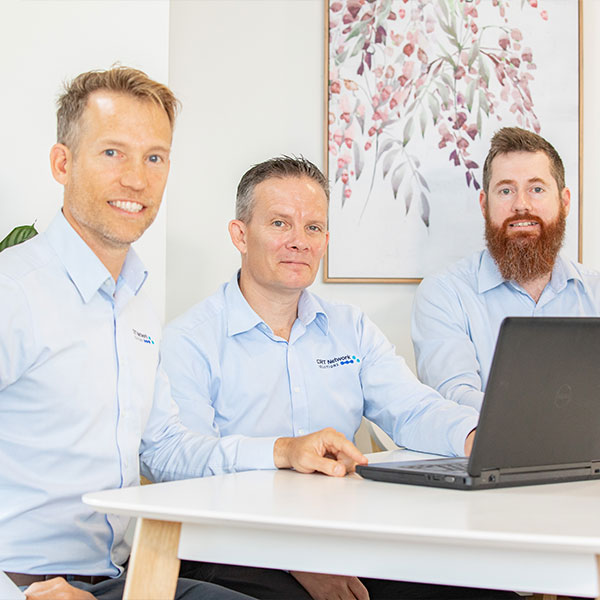 Our team are highly skilled and dedicated to providing our clients with the best IT support possible.
We have 15 IT support staff servicing our clients in Brisbane and on the Sunshine Coast.
Our staff pride themselves on excellent service and their friendly manner.