Need reliable Optometry IT Support for your busy
Optometry Practice in Brisbane?
OPTOMETRY IT SUPPORT BRISBANE
Need Optometry IT Support?
We have been providing IT Support to busy optometry practices around Brisbane for over 10 years now. We support all optometry software vendors including
Acuity Scheduling
, NetOptic,
DrChrono
, Compulink Healthcare Solutions,
RevolutionEHR
, 
Solutionreach
 and many others. We also provide support to the Medical industry in Brisbane. Our staff are friendly, helpful, and always ready to take your call.
Speak to one of our friendly IT technicians or support staff members today.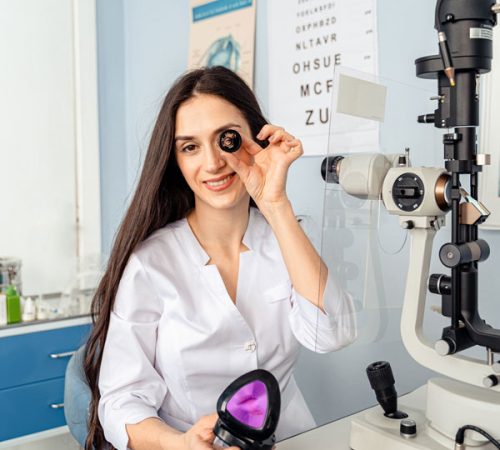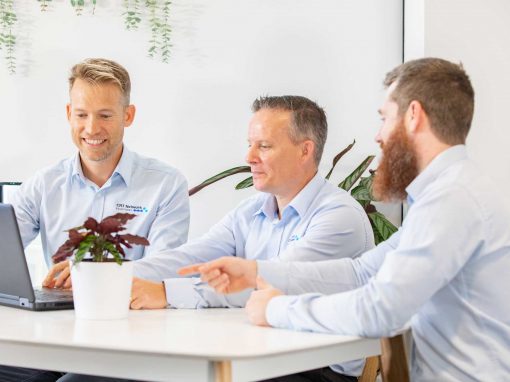 Brisbane
33 Hayward St, Stafford QLD 4053
Optometrist IT Support Brisbane
We are involved with many new Optometry Practice installations on a regular basis. We will advise you along the way and provide a helping hand.
We can help with the IT setup of your new Optometry Practice. We provide expert maintenance of your server and workstation IT environment. We set up secure network environments to protect all your optometry data.
We have been dealing with Optometrists in Brisbane for many years and we understand what the IT requirements are to run a successful Optometry Practice.
If you require Optometry IT Support, please contact us, we would love to help you.
You need a company that is experienced in supporting the healthcare industry. This is important as we understand the liability associated with Optometry Data and we strive to keep your optometry data safe and secure.
You need an IT company that is always available. We operate from 8:30 am – 5:00 pm Mondays to Fridays. We have an after hours IT support number that is always manned.
You need a company that understands the needs of a busy optometry practice. We know when to perform updates, which is after hours of course. We also know that Optometrists are an Optometry Practices most important asset, so we work hard at making sure their computers are always operating efficiently. We also know that the reception desks are the other most important pc's on the network. Having a build up of unhappy patients at the reception desk is not good, so we strive to keep those pc's running as fast as possible.
Why Choose CRT for Your Optometry IT Support Needs?
CRT Network Solutions is a trusted Optometry IT support service provider in Brisbane.
As an IT support company, we provide a variety of technical and support services
to Optometry practices and businesses.
We quickly respond to Brisbane Optometry IT support and computer repair requests. We are based in Brisbane, allowing us to address any IT or technical issues our Optometry customers may face. Our staff always endeavour to be punctual. If we do run late, we will call ahead and let you know. Our Helpdesk is manned by qualified technicians that can quickly fix any Optometry IT related support issues you may be experiencing.
24/7 Optometry IT Support & Monitoring
Hiring our IT company provides you with 24/7 monitoring for all your Optometry IT equipment. You don't have to worry about IT problems such as website downtime and network security hacks, because our IT team is available to handle all issues immediately as they occur, and in some cases, even before they occur! You can also get help in understanding any new Optometry software or technology your Optometry Practice needs.
Reduced Optometry IT Support Costs
You can reduce the cost of running your Optometry Practice by outsourcing your Optometry IT support and computer repair needs. An expert IT support Brisbane company, such as CRT, will help you save money. You won't have to worry about telephone and VOIP services bills, maintaining support systems and more. We at CRT are always ready and willing to give a helping hand with all your Optometry IT support and computer repair needs.
Optometry IT Hardware & Software Supply and Installation
We provide a turnkey solution for our clients. We provide hardware and software for servers, workstations, printers, networking equipment and office supplies. If you are looking for someone to handle any job from start to finish, we can help! Being based in Brisbane allows us to quickly get PCs and servers installed at your business.
Optometry IT Security Services
You don't have to worry about the disaster of a network hack, which leads to data breaches and a bad business reputation, when you have expert Optometry IT support. Our expert support will ensure your business has adequate IT security measures in place to quickly identify and contain potential security threats, as well as provide up-to-date backups.
Latest Tech & Optometry IT Services
With us, you are sure to get the latest IT technology and development that will enhance your business's efficiency and IT security. Our IT technicians and support staff are proactive in identifying areas of improvement for your business. The IT team you are hiring will ensure that your business is up-to-date on the latest IT trends, enabling you to be several steps ahead of your competitors.
CRT Network Solutions ensure an efficient network, affording you peace of mind when running a busy practice.
When we look after your practice, you can rest assured that your IT requirements are being expertly managed.
✓   Networking & Reliable Server Support
✓   Remote access for optometrists, etc, via secure methods
✓   Secure and Reliable backup systems
✓   Computer and Network Support
We support all Optometry Software including:
✓   
Net Optic
✓   
Coreplus
✓   
Zedmed
✓   
Compulink Healthcare Solutions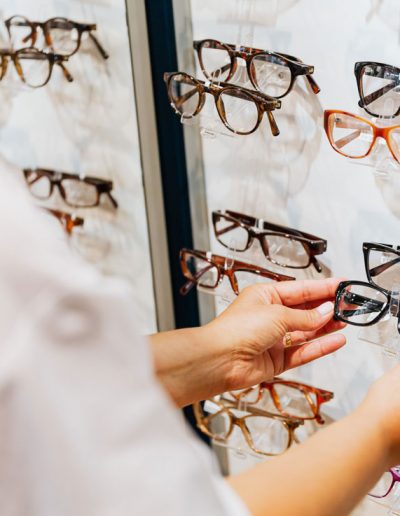 Don't Take Our Word For It…
Here's what our wonderful customers from across Brisbane had to say about their experiences with CRT Network Solutions.