Why Mobile Device Management is Important
The mobile device has become a necessity in today's world. Nowadays, businesses and their workforces rely on mobile devices such as smartphones, tablets, and laptops for a wide variety of tasks. Technology has changed the way we work, and as working remotely becomes essential for productivity, mobile devices are also an integral part of most organizations. They give organizations tools to be efficient.
Most enterprise mobile devices access critical business data; therefore, they can threaten security if hacked, stolen, or lost. This has made it a priority for IT leaders to provision, manage and secure these within an organization's environment.
Your business needs a mature mobile management system. This will enable IT and Security departments to manage all the company's devices, no matter what their type or operating system.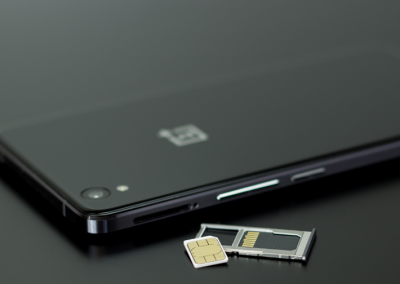 Functionality of Mobile Device Management
There are those who believe that MDM is nothing more than an additional software solution, but it's not. It consists of two parts – one to provision devices and another which protects your data from being compromised by hackers or other malicious attacks.
When using a Mobile Device Management program, employees receive a dedicated work device, such as a laptop or smartphone. Alternatively, they can have a personal device remotely enrolled. Personal devices then receive role-based access to enterprise data and email, a secure VPN, GPS tracking, password-protected applications, as well as additional MDM software for optimal data security.
The usage of MDM software can monitor business-critical data on enrolled devices. With more sophisticated MDM solutions, they can be analysed by machine learning and AI. These tools protect devices from malware and other cyber threats.
The 5 Components of Mobile Device Management Tools
1) Device Tracking
The devices that are issued by enterprises can be configured with GPS tracking and other programs.
2) Mobile Management
The IT department is responsible for procuring, deploying, and managing mobile devices to ensure their functionality. This includes applications for productivity, security and data protection, backup, and restoration.
3) App Security
An important part of App security is App wrapping. This is a great way to provide security and management features for your applications.
4) Identity and Access Management (IAM)
The use of strong identity and access management (IAM) allows an enterprise to manage user identities associated with a device, which in turn provides them more control over their mobile workforce.
5) Endpoint Security
Endpoint security is the practice of securing endpoints or entry points of end-user devices such as desktops, laptops, and mobile devices from being exploited.
Get Mobile Device Management Services from CRT Network Solutions
Let CRT Network Solutions handle your company's mobile device management needs. As specialists in cyber security, we can help ensure your business is protected against data leaks and losses, cyber threats, and security concerns.